OVERACTIVE MEDIA GROUP ACQUIRES ESPORTS GIANT SPLYCE
Deal elevates OverActive Media into the top tier of global esports brands
November 21, 2018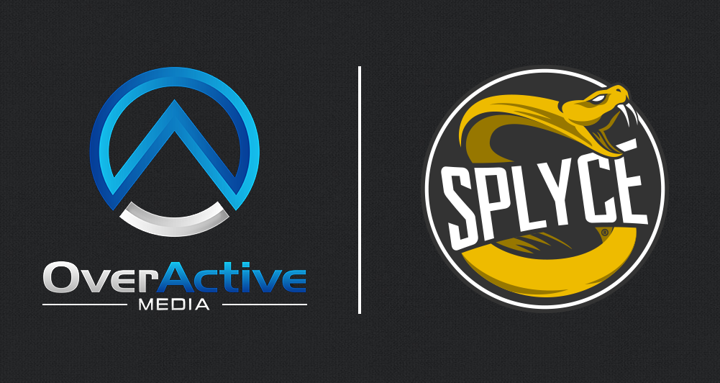 November 21, 2018 (Toronto, Canada) —  OverActive Media Group Inc. ("OAM"), announced today that it has entered into an Agreement in Principle to acquire global esports stalwart, Splyce Inc. ("Splyce"). The deal sees OAM take ownership of more than seven international esports teams including the newly-awarded franchise in the League of Legends European Championship ("LEC") and over 40 team operations, marketing and content staff. The acquisition will eventually merge the shareholder base under OAM to form one of the most powerful and diverse ownership groups in esports.
The addition of Splyce and the LEC franchise alongside ownership of the Toronto Defiant of the Overwatch League and leading team organizations across Call of Duty, Rocket League, Smite, Paladins, Halo and Starcraft II consolidates OAM into a leading global esports brand joining Cloud9, Optic Gaming and Misfits as the only esports organizations in the world with permanent slots in both League of Legends and the Overwatch League.
"Today is a game-changer for our two organizations, as together, we grow into one of the most dynamic and influential esports organizations in the world," said Chris Overholt, President and CEO of OverActive Media. "We believe that this step gives our business scope and scale that allows us to grow our enterprise on a global level." 
Splyce was formed in 2015, and quickly established a reputation as one of the most successful organizations in the world winning the Smite World Championship (2018), Halo World Championship (2018),Marvel vs. Capcom World Championship (2017), Call of Duty World League Stage 1 Championship (2017), World of Warcraft Championship (2016) along with the most Championship Titles of any Starcraft II organization (2017) and runner up in the Global Starcraft II Championships (2018). The global success of Splyce has attracted an international fan base and corporate brands seeking to align themselves with Splyce's audience, including: Pepsico, Foot Locker, Columbia Records, Boston Celtics, and Turtle Wax, among other leading companies.

"Esports is growing to the next level of a global sustainable digital sports business and it will require expertise from a diverse background of entertainment professionals," added Marty Strenczewilk, CEO of Splyce. "Overactive is building a world-class organization with staff from the traditional sports world that will supplement Splyce perfectly. We are thrilled to mix our strengths into one unified leading esports organization."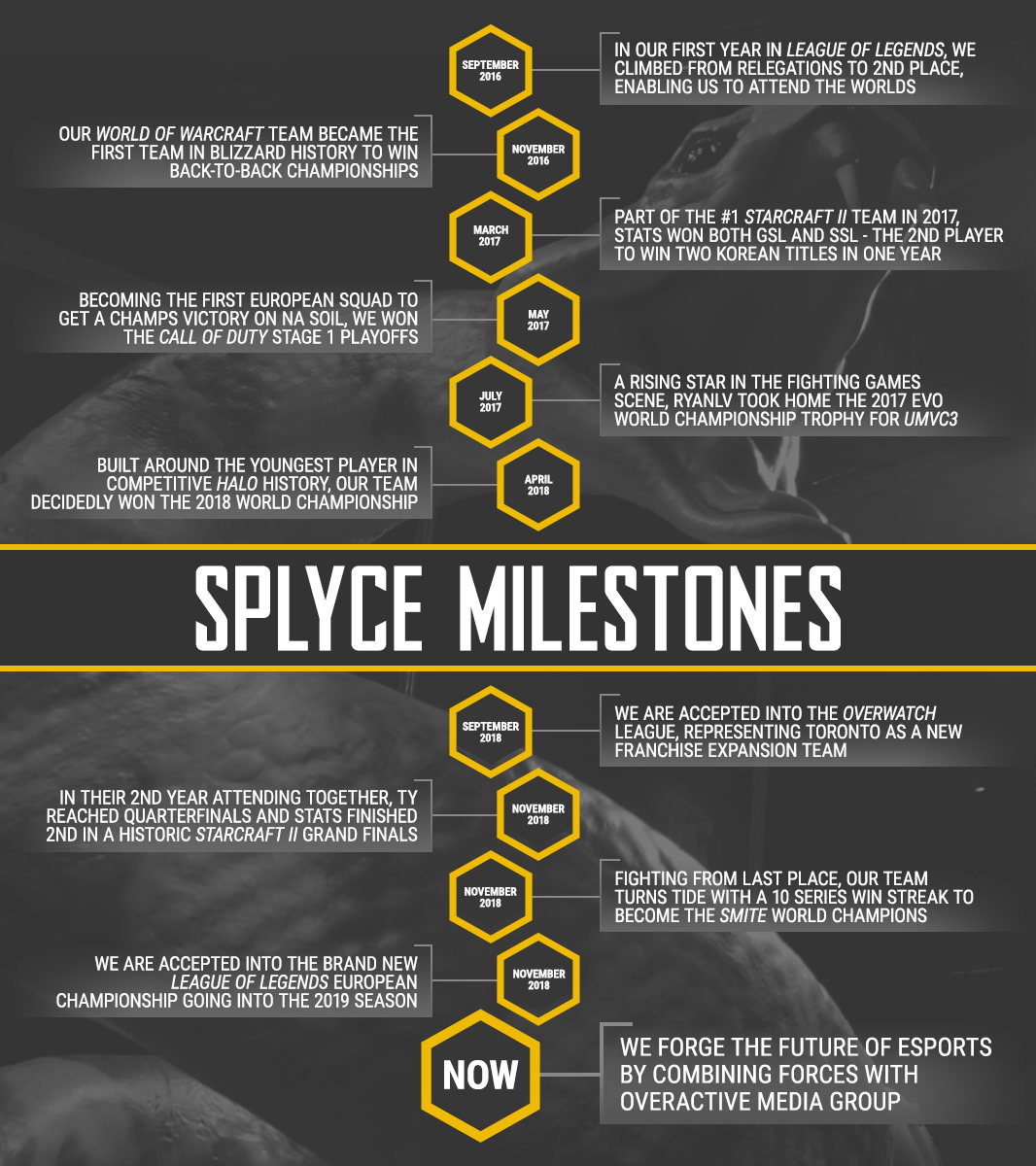 Splyce will become a wholly owned subsidiary of OAM and will have primary responsibility for team operations under the combined ownership group. The senior management and staff of Splyce will be retained with Splyce co-founders Marty Strenczewilk and Vincent Garguilo reporting to OAM President & CEO Chris Overholt, who will head the consolidated operations. Splyce will retain its headquarters in Rochester, NY with the global headquarters of OAM located in Toronto, Ontario, Canada.