TORONTO DEFIANT FANS MEET THEIR HEROES FOR THE FIRST TIME
More than 300 Defiant fans attended the team's first meet and greet in Downtown Toronto on Saturday
February 4, 2019 (TORONTO, CANADA) — Players from Toronto's expansion Overwatch League team, the Toronto Defiant arrived in the big city for the first time this past weekend for a pre-season visit with 300-plus fans at EB Games in downtown Toronto. The visit also included a two-day video and photo content shoot which will be rolled out across all Defiant social media channels in the coming days.
Below is a photo recap of the visit. Media are welcomed to use any of the video or photo assets (please credit @TorontoDefiant + photographer's social handle as indicated).
---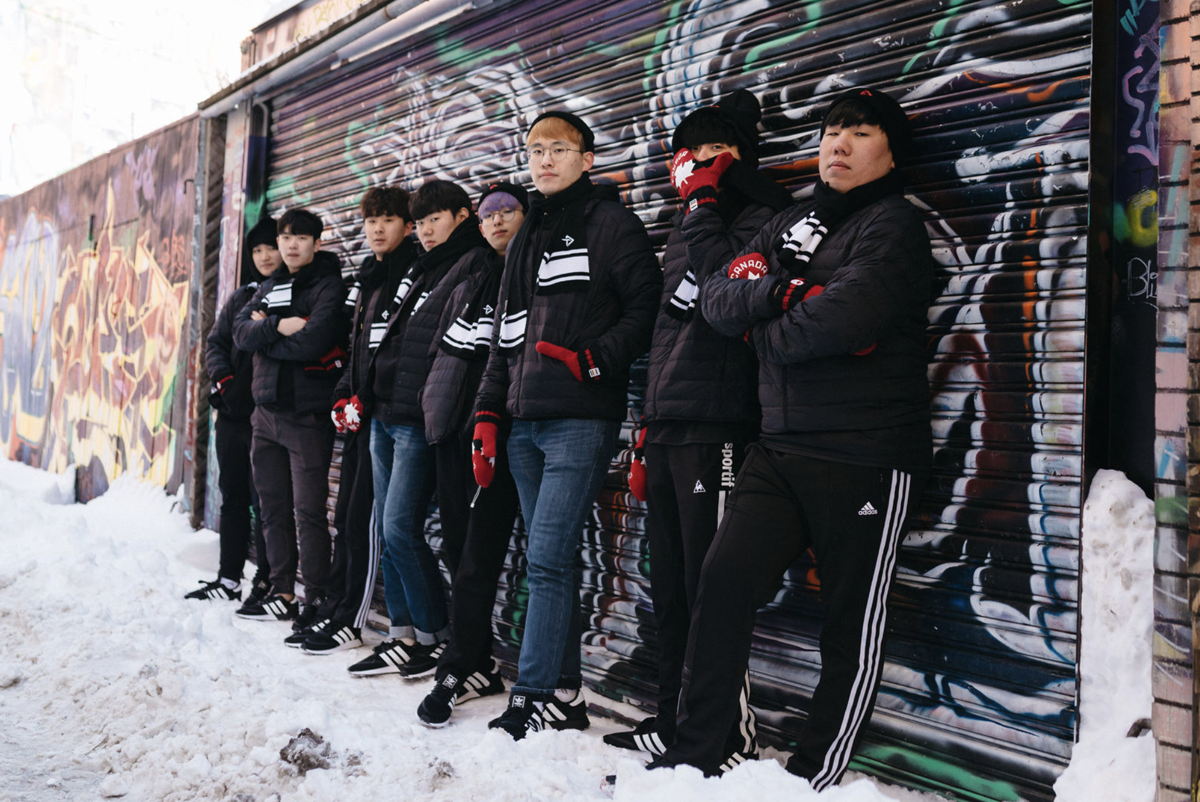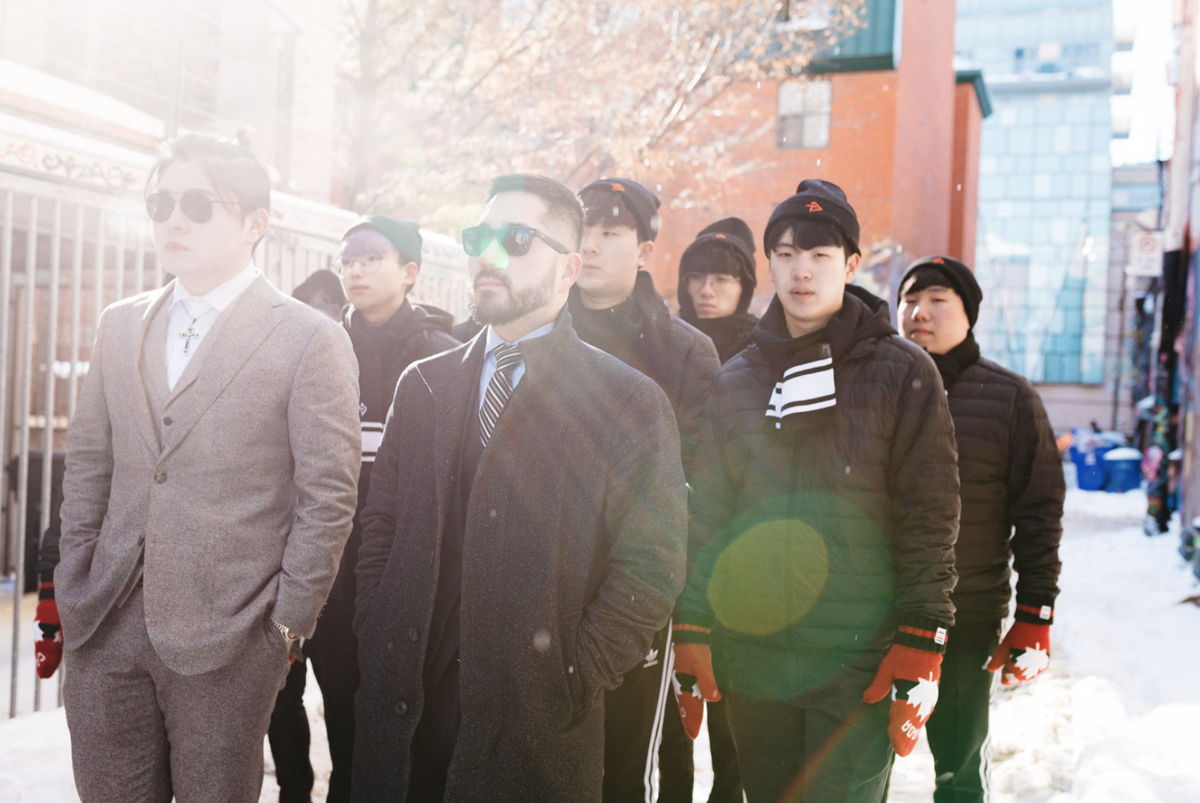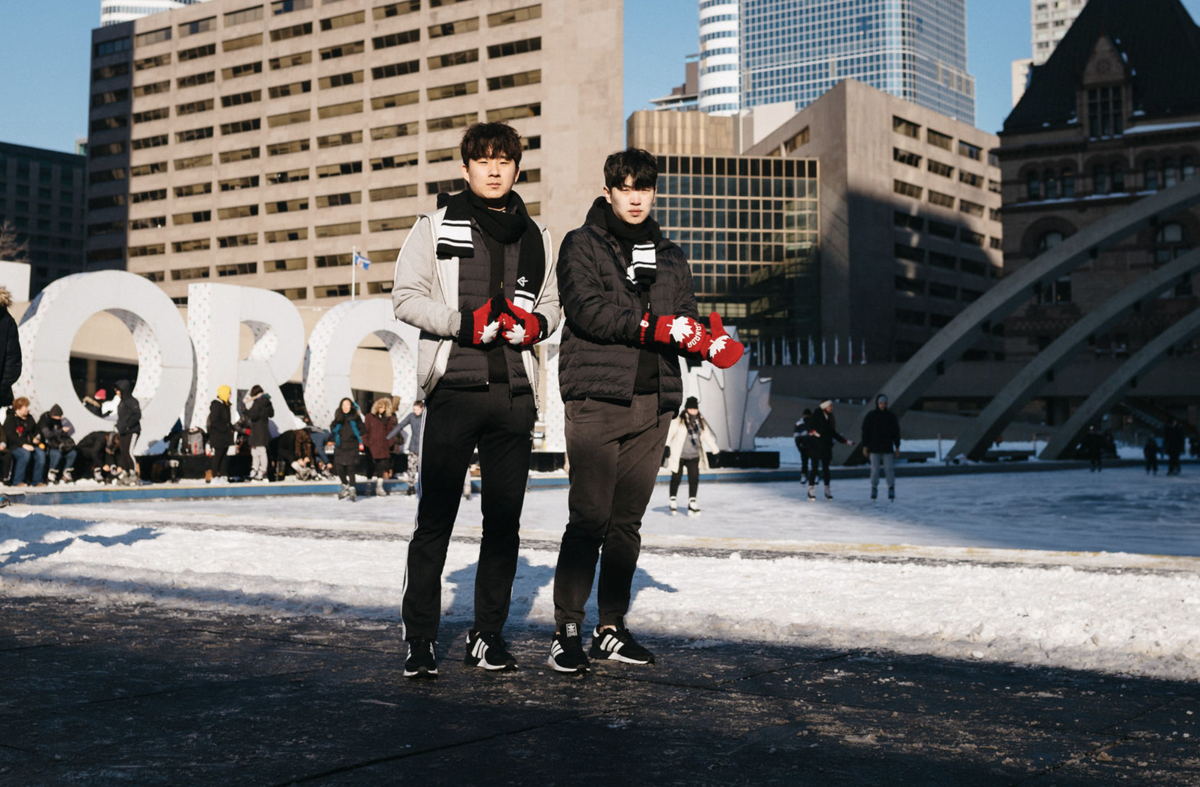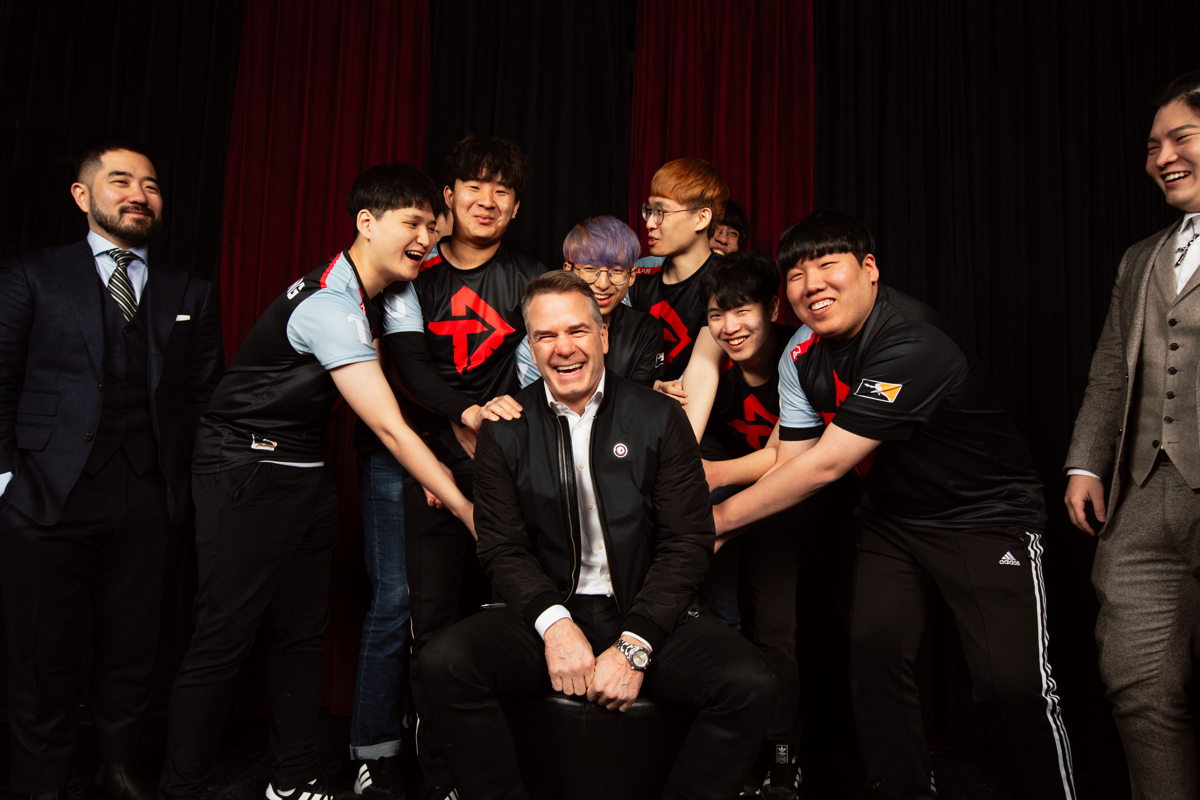 ---
The 2019 Overwatch season gets going for the Defiant on February 15, 2019 (4pm PST, 7pm ET) when they take on the Houston Outlaws at Blizzard Arena in Los Angeles.
The full 2019 Toronto Defiant schedule was released last month, with the juicy all-Canadian match up on tap for May 3. On June 14, Defiant will take on the London Spitfire, the 2018 Champions. July 6, the team will travel to Atlanta to take on the Reign in one of the three away games for Overwatch Season 2.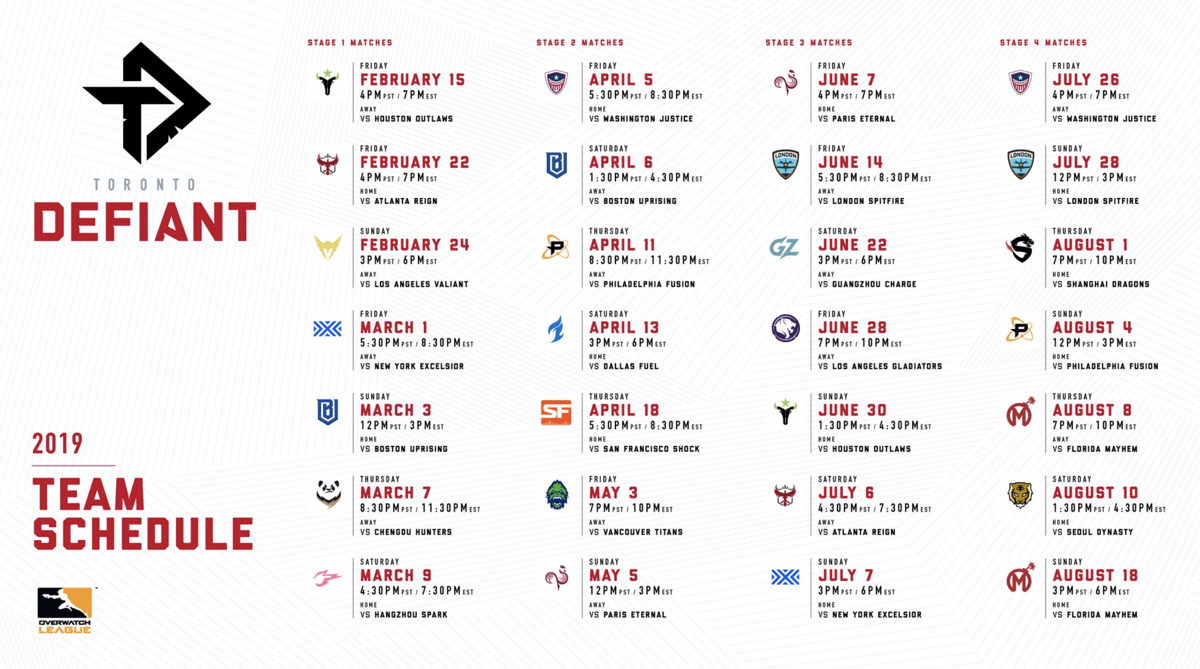 To keep up with the latest, make sure to follow @TorontoDefiant on Twitter, Instagram and Facebook.
Paulo Senra Vice President, Content and Communications, OverActive Media