TORONTO ULTRA LAUNCHES AS CANADA'S NEWEST ESPORTS FRANCHISE
Toronto Ultra only Canadian Call of Duty League franchise
October 24, 2019
October 24, 2019 (TORONTO, CANADA) — OverActive Media (OAM), the first global esports organization to own teams in the biggest three franchised leagues unveiled today, the visual identity and full roster for its new Call of Duty team, the Toronto Ultra.
The branding, logo, unique tone, colour palettes and full roster were unveiled in front of 1,500 fans at Rebel Entertainment Complex in downtown Toronto. The event was headlined by Canadian rap superstars, Nav and Zach Zoya.
"One year ago today, we launched our Overwatch franchise, the Toronto Defiant in an intimate venue on Queen Street. Tonight, we are thrilled to be introducing the world to the Toronto Ultra, in the best way we know how, side-by-side with 1,500 of our fans," said Chris Overholt, President and CEO, OverActive Media. "Launching our second Toronto franchise is part of our plan to put our city on the map when it comes to the global esports conversation."
The 10 players representing Toronto in the augural 2020 Call of Duty League season were unveiled in an OAM-created Content Team video at Rebel and on social.
Toronto Ultra roster includes: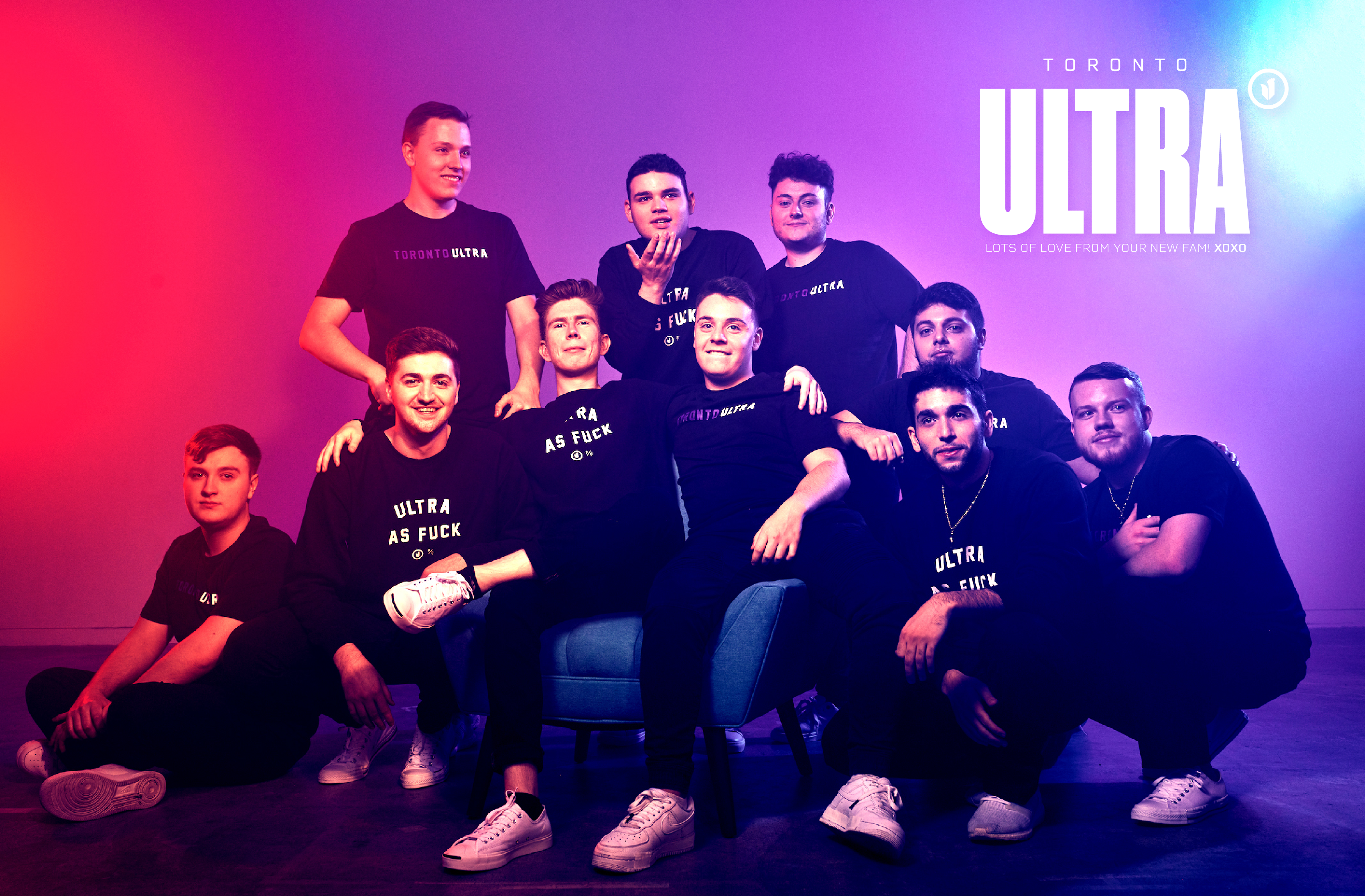 Tomorrow, in between 5-8pm, at the Peace Collective flagship store on Ossington Ave., all 10 Ultra players will attend a fan meet and greet, as a new limited merchandize collaboration is dropped to celebrate the brand launch.
Branding work was done in partnership with Toronto-based Diamond Marketing.
The Call of Duty League is a global, city-based esports league composed of 12 professional teams, representing 11 markets across North America and Europe. In its inaugural season, pro teams compete in 5-versus-5 Call of Duty®: Modern Warfare multiplayer matches, on PlayStation®4. The professional competition features the best Call of Duty esports players from around the globe, battling for the ultimate prize: The Call of Duty League Championship.
"Today is another historic day for Toronto and we can't wait to host the Call of Duty homeseries welcoming the world to our city in the coming months," concluded Overholt.
The team's new brand and social coverage from the launch event can be viewed via @TorontoUltra on Twitter; on Facebook and on Instagram. Toronto is one of 12 teams competing in the inaugural Call of Duty League, and the only Canadian team.
The season starts January 2020.
For more, please visit TorontoUltra.gg
---