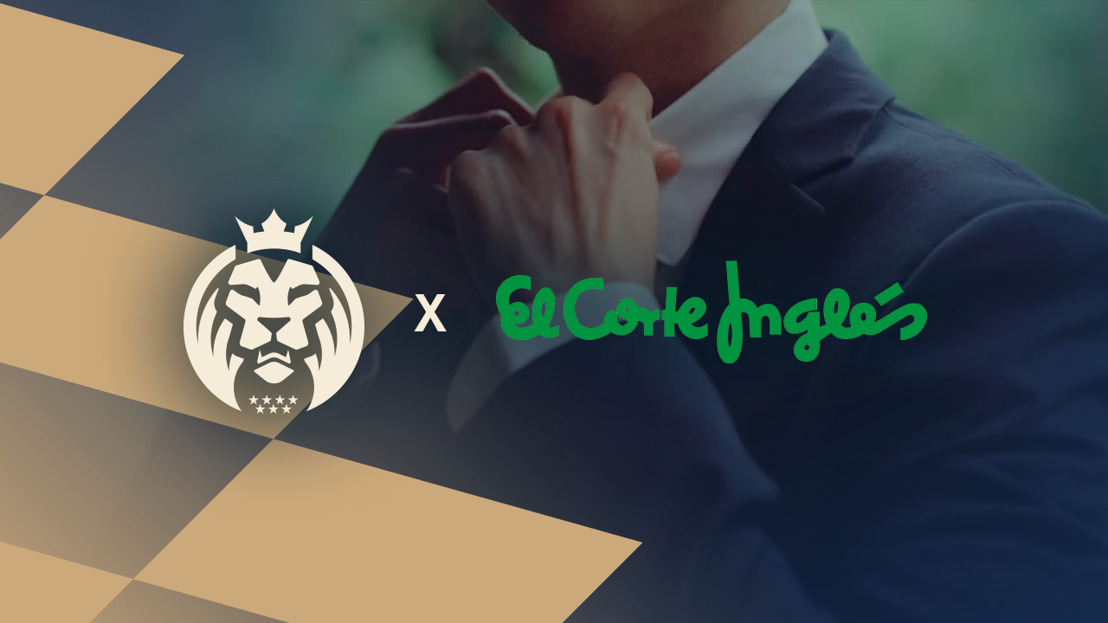 MAD LIONS AND EL CORTE INGLÉS SIGN PARTNERSHIP AGREEMENT TO OUTFIT PLAYERS AND COACHING STAFF
September 23, 2021 (MADRID, SPAIN // TORONTO, CANADA) MAD Lions, OverActive Media's (TSXV:OAM) professional League of Legends franchise and back-to-back European Champions of the League of Legends European Championship (LEC), have signed a partnership agreement with El Corte Inglés. The agreement includes dressing the Spanish esports team including MAD Lions players and coaching staff. Through this agreement, reached in collaboration with dentsu group and the experiential marketing company MKTG Spain, El Corte Inglés becomes the first Spanish brand to dress a Spanish esports club.
As the first Spanish fashion brand to partner with an esports property, the agreement unifies two brands that represent Spain on the international stage, combining lifestyle and sports excellence. The players and the coaching staff will wear a combination of Easy Wear (suit, tie and shirt), Green Coast (shirt, t-shirt and jeans), and Emidio Tucci (shoes).
The partnership concept was built from a reception at Madrid City Council on September 16, where the team, coaching staff and MAD Lions managers were welcomed by Madrid Vice Mayor, Begoña Villacís to celebrate winning back-to-back championships in the LEC. League of Legends (LoL) is one of the most-watched games in the world and the LEC has the largest Spanish audience worldwide (59 million viewers each Split; 7.3 million from Spain).
Founded in 2017, MAD Lions competes at an international level in LoL and Counter Strike (CSGO), two of the most relevant esports games globally. In its four-year history, MAD Lions has become one of the most important clubs in the esports industry, in Spain and worldwide. Its recent LEC Championship win places MAD Lions as the third most successful club in European history, and they'll represent Europe as the top team heading into the 2021 League of Legends World Championship.  The Championship takes place in Iceland in October, where just three European teams will compete amongst the world's best. Furthermore, MAD Lions player Javier "Elyoya" Prades was named Spring Split Rookie 2021 and MAD Lions top laner Irfan "Armut" Berk Tükek was named MVP of both Championship Finals.
Esports is a global phenomenon that has become even more relevant this past year. It reached a global audience worldwide of almost 500 million in 2020 and is predicted to reach 577.2 million viewers by 2024.
"Spain has the most esports enthusiasts of the main European markets. Almost 3 million people are in this emerging territory that continues to grow," said David Sújar, ICL & Head of Digital at dentsu group. "This is why it is tremendously relevant and bold that El Corte Inglés be a recognized brand in this territory, where they can engage a younger consumer profile and, in part, different than in traditional sports."
"El Corte Inglés' entrance as the first Spanish fashion brand in the esports field hand in hand with MAD Lions means strongly entering this sector, being the ones to accompany one of the most prominent teams in the Spanish and European landscape and with clear chances of winning a world title," said Karen Moctezuma, Head of esports at MKTG Spain. "The high standards and their personal style are part of both companies' identity, promoting Spain worldwide with great success. This agreement, unfolded almost naturally, strengthening each other's values."
For El Corte Inglés, this collaboration agreement to dress MAD Lions is a great opportunity to bring together fashion and gaming. Furthermore, it is another step towards the brand supporting esports, an industry they have been involved with since 2015 when they started to sponsor LVP League of Legends.
"We are extremely proud to be the esports club chosen by El Corte Inglés, the first Spanish fashion brand to dress a team," said Álvaro Luzón, MAD Lions Marketing Director. "Both of our brands promote Spain globally and now we're able to amplify our efforts with this collaboration, which starts at a very important moment for us, being welcomed by Madrid Vice Mayor given our recent European victories. Nothing better than doing it dressed by El Corte Inglés!"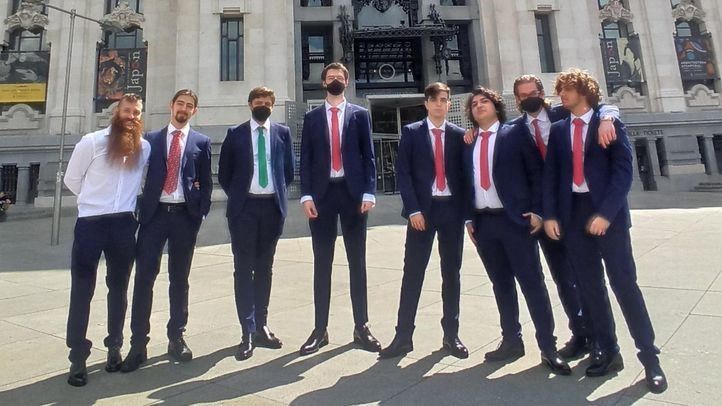 ---
Leah Gaucher Director, PR & Communications, OverActive Media

Jorge Schnura Co-Founder & President || MAD Lions - Vice President, Strategy || OverActive Media
ABOUT MAD LIONS
MAD Lions was born in 2017 as an esports club that, with its name, (MAD: Madrid; Lions: Lions of the Cybele) aims to become a world-renowned team in Madrid. Almost four years later, it has become one of the most relevant clubs in the esports industry in Spain and worldwide.
Founded by Jorge Schnura and Marcos Eguillor, and with Willyrex and Vegetta777 as partners, MAD Lions competes in the League of Legends European Championship (LEC Spring Split Champions), the Superliga in Spain and as MAD Lions CS: GO in the Flashpoint League. MAD Lions represents Hispanic passion and is governed by the values of Passion for Life, Passion for Gaming.
Neither the TSXV nor its Regulation Services Provider (as that term is defined in the policies of the TSXV) accepts responsibility for the adequacy or accuracy of this release.