OVERACTIVE MEDIA ACQUIRES TOP SPANISH ESPORTS ORGANIZATION
Acquisition of MAD Lions E.C propels OAM into Spanish and Latin American esports markets
May 27, 2019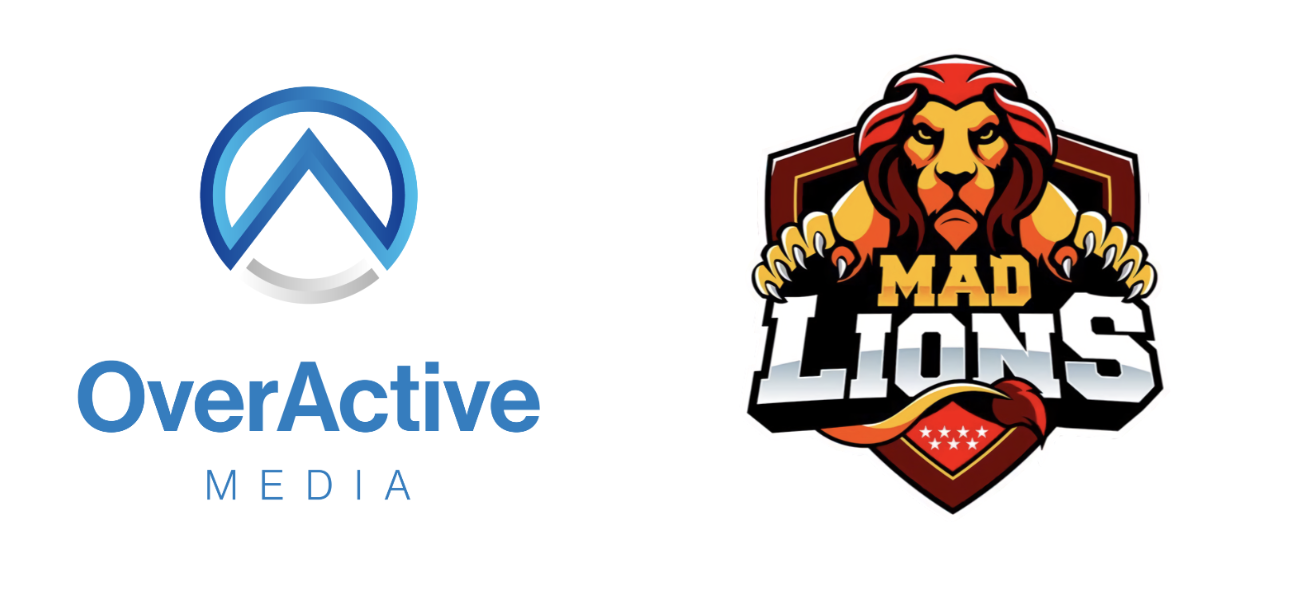 [FRENCH VERSION BELOW]
MAY 29, 2019 (TORONTO, CANADA / MADRID, SPAIN) — OverActive Media (OAM), the only global esports organization to own teams in the three biggest franchised leagues, has added the Madrid-based, MAD Lions Esports Club (MAD Lions E.C.) to its growing family of brands. The acquisition of the organization founded by Jorge Schnura and Marcos Eguillor represents yet another bold step in establishing OAM as the global leader in the esports industry. ​
"This acquisition is another exciting step forward in OAM's international growth strategy, allowing us to broaden our global fanbase across Spain and into Latin America," said Chris Overholt, President and CEO of OAM. "It also adds to our industry-leading asset mix, creating even more opportunities for our current and prospective marketing partners and investors."
The purchase of the MAD Lions E.C. establishes the OAM headquarters for its European and Latin American Team Operations facility in Madrid. The High Performance Centre includes several fully branded practice areas for players, staff offices and meeting spaces, player accommodations, chef facilities, a gym, an outdoor swimming pool and sports court. ​
Today's news means that OAM now owns 15 teams in seven different countries, including the three franchised leagues.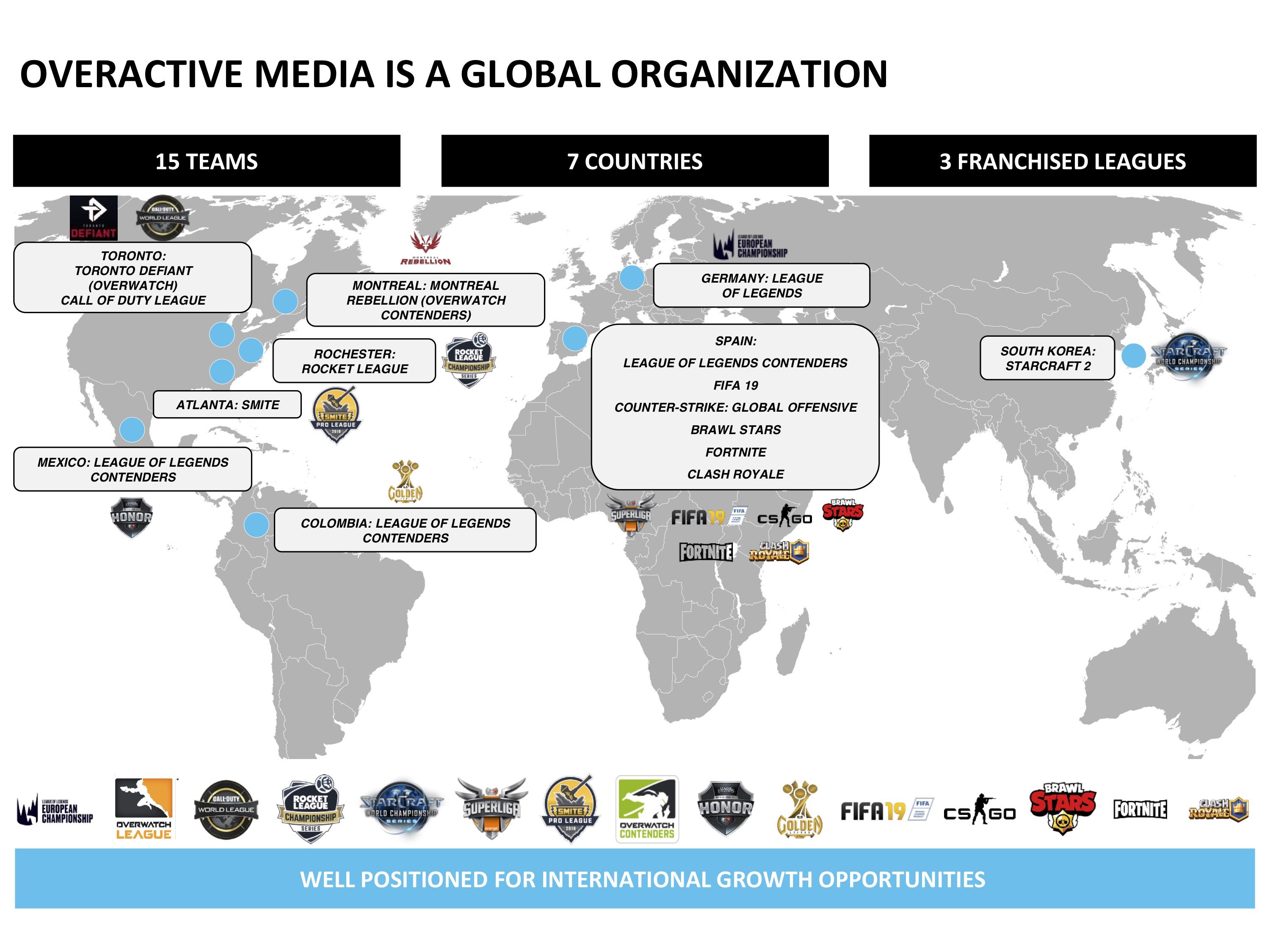 MAD Lions E.C. will incorporate the OAM-owned Splyce Vipers into its structure, merging both teams into one brand. Both pre-existing player rosters will come together, creating an unparalleled 'path-to-pro' system for Splyce's League of Legends European Championship (LEC) team, which plays out of Berlin in the preeminent League of Legends esports league in Europe.
"The investment and commitment from OverActive Media will enable the growth of the MAD Lions E.C. brand to unprecedented levels. Our aim is to become the number one Spanish-speaking esports entertainment brand worldwide," said Guillermo "Willyrex" Díaz, MAD Lions E.C co-owner.
"OverActive Media has a team of great professionals with tremendous esports, business and traditional sports experience and we are excited to work with them as we set out on achieving new milestones together," added Samuel "Vegetta777" de Luque, MAD Lions E.C. co-owner.
The acquisition also means that OAM adds several new esports teams, and more than 80 million social media followers to its family of brands, led by WillyRex's combined 30 million YouTube subscribers and Vegetta777 with 26 million. For context, global esports star, Ninja has 22 million YouTube subscribers. ​ ​
FIFA, Fortnite, Brawl Stars, CS:GO and Clash Royale are also added to OAM roster of teams. In addition to Spain, these new teams operate and compete in Mexico and Colombia — the second and third largest Latin American countries by population.
"For us, this represents an incredible global opportunity and we are so proud to be welcoming the MAD Lions players, coaches, influencers and fans into our organization. Together, we are entering the Spanish and Latin American esports markets, two important geographic and cultural regions for our business as we continue to build out a truly global offering." added Overholt.
---
---
OVERACTIVE MEDIA ACQUIÈRENT L'ORGANISATION ESPORTS ESPAGNOL MAD LIONS E.C
l'Acquisition de 'MAD Lions E.C.' introduit OAM dans l'espace amérique latine et espagnol de esports
LE 29 MAI, 2019 (TORONTO, CANADA / Espagne, SPAIN) — OverActive Media (OAM), la seule organisation esports global qui a des équipes dans les trois plus grands franchisé ligues, a ajoutée l'équipe à Madrid - MAD Lions Club d'esports (MAD Lions E.C.) à leur famille des marques grandissant. L'acquisition de l'organisation fondée par Jorge Schnura et Marcos Eguillor représente une autre étape en établir OAM comme la présence supérieure dans l'industrie de esports.
"Cette acquisition est une autre étape en avance dans la stratégie de OAM, nous permettent d'élargir nos spectateurs global à L'espagne et l'Amérique Latine" dit Chris Overholt, Président et Directeur Général de OAM. "Il ajoute à notre puissance industrielle répartition de l'actif, qui crée encore plus d'opportunité pour notre présente et future partenaires marketing et investisseurs."
L'achat de MAD Lions E.C. établit le quartier général de OAM pour ses facilités d'opérations à Madrid. Le facilité de haute-performance inclut plusieurs marques arène de pratique pour les entraîneurs, athlète, personnelle, les hébergements de joueurs, gymnase, piscine extérieure et terrain de sport.
L'acquisition veux dire que OAM a maintenant 15 équipe dans sept différent pays, incluant les trois ligues franchisées.
MAD Lions E.C. vont intégrer l'équipe Splyce Vipers qui déjà appartenait au OAM dans leur structure, forment une marque des deux équipes. Les deux équipes déjà-existant vont se former pour créer un système de 'path-to-pro' pour l'équipe Splyce de Championnat Européen pour League of Legends, qui participe à la prééminent ligue esport Européen de League of Legends.
"L'investissement et l'engagement de OverActive Media permettent la croissance de MOD Lions E.C. à des niveaux extrême. Notre but est de devenir le numéro hispanophone marque esports au monde" dit Guillermo "Willyrex" Díaz, copropriétaire de MAD Lions E.C..
"OverActive Media a une équipe des professionnels avec plusieurs expérience avec esports, les entreprises et les sports traditionnelles et nous avons hâte de travailler avec eux pendant qu'on travaille vers accomplir les nouveaux jalons ensemble" dit Samuel "Vegetta777" de Luque, copropriétaire de MAD Lions E.C..
L'acquisition aussi veut dire OAM ajouté plusieure equipe esports et plus de 80 million abonnés des médias sociaux à sa famille de marques. WillyRex ajouté 30 million abonnés de Youtube et Vegetta777 avec 26 million. Pour context, le commencement de esports global, Ninja avait 22 million abonnés de YouTube
CS:GO, FIFA, Fortnite, Brawl Stars, et Clash Royale sont ajouté a l'équipe de OAM. En addition de l'Espagne, ses nouveaux équipes fonction et participe au Mexique et la Colombie - le deuxième et troisième plus grand pays américaine latine par population.
"Pour nous cela représente une opportunité global incroyable et nous sommes tellement fiers d'introduire les athlètes, entraîneurs, influencer et spectateurs de MAD Lions dans notre organisation. Ensemble nous entrons dans les marchés d'esports espagnol et américaine latine, deux régions géographiques et culturelle importante pour notre organisation pendant qu'on construit une offre global," ajoute Overholt.