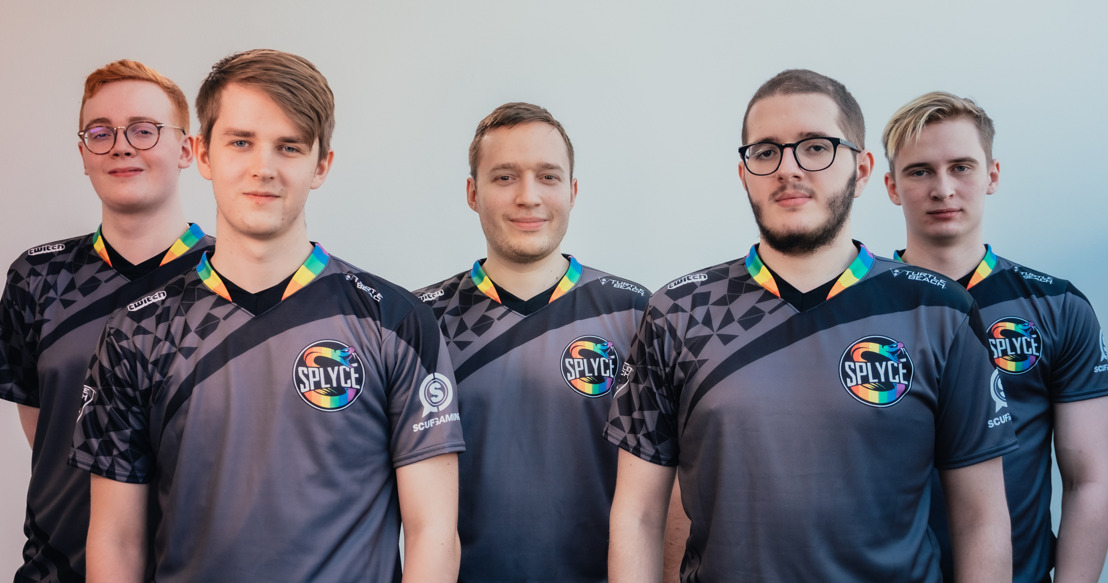 THIS LEAGUE OF LEGENDS TEAM IS THE FIRST TO WEAR PRIDE JERSEYS ON GLOBAL BROADCAST
Splyce, one of Europe's top esports teams launches LGBTQ initiative
July 26, 2019 (Toronto, Canada / Berlin, Germany) — OverActive Media (OAM), the first global esports entertainment organization to own teams in the three biggest franchised leagues, has landed another first in the esports industry. Today, for the first time, an esports team competing in the League of Legends European Championship (LEC) will don Pride jerseys on the main stage and on global broadcast when Splyce (7-3) face off against Team Vitality (4-6).  
Splyce, the OAM-owned team which competes in the LEC, will have its players swap out their traditional yellow, black and grey jerseys during their matches this week in celebration of Berlin's Christopher Street Day with Pride-themed variants. The Christopher Street Day festival is an annual European LGBTQ celebration held in various European cities. In Germany, where Splyce competes, it is the counterpart to North America's Pride festivals.
"An important part of building a world-leading esports and entertainment company is hiring the best people, and we've been fortunate to attract some of the best talent to our teams and into our front office," said Chris Overholt, President and CEO at OAM. "Across our entire organization, we are building a culture of winning, and to do that we need everyone to feel safe and encouraged to bring their full selves to work everyday. That is why I am so proud of this initiative and want to clearly reiterate, that at OAM, everyone is welcomed no matter how you identify or who you choose to love."
Splyce's Pride-themed jerseys will be available to purchase online with all proceeds going to ILGA-Europe, a charity that champions equal rights in the LGBTQ+ community in 54 countries across Europe and Central Asia. ILGA-Europe work alongside Lesbian, Gay, Bisexual, Trans, and Intersex activists, and support groups to advocate for human rights and equal treatment, as well as strengthen grass roots LGBTQ+ movements.
---
READ: Splyce's LEC Community Manager, James O'Leary, featured in an article published today by OutSports.
---
Splyce currently sit in third place in the competitive LEC standings. The top three teams will move onto the LEC European Championship Summer Finals in Athens, Greece on September 7-8, 2019. The winner of those Finals will automatically qualify for the League of Legends World Championships to be held in Europe later on this year.
---

Paulo Senra Head of Communications and Public Relations, OverActive Media