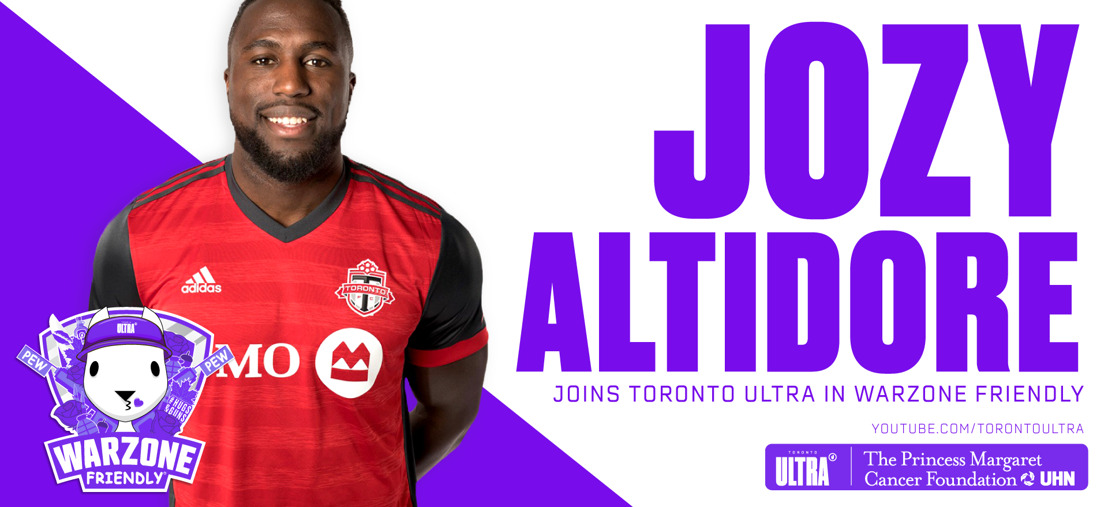 TORONTO FC'S JOZY ALTIDORE JOINS STELLAR LINEUP IN CALL OF DUTY ACTION
Actor, Trevor Jackson; YouTuber, SMii7Y; American Idol runner-up, Alejandro Aranda team up with Toronto Ultra for a great cause
MAY 30, 2020 (TORONTO, CANADA) — OverActive Media (OAM) and The Princess Margaret Cancer Foundation (The PMCF) have teamed up again, and have brought together an impressive line up of stars to compete in Call of Duty action. The Warzone Friendly Series takes place on Monday June 1, at 7:00PM (EST) and Wednesday June 24 at 7:00PM (EST). The action can be watched on Toronto Ultra's YouTube channel.
Money raised during this event will go toward PMCF's Conquer COVID for Cancer Fund.
Toronto Ultra Players will team up with celebrities and influencers in a two-hour showcase Warzone battle. Combined, the Toronto Ultra players and guest celebrities have more than 10 million social followers.
Team Methodz
Team Cammy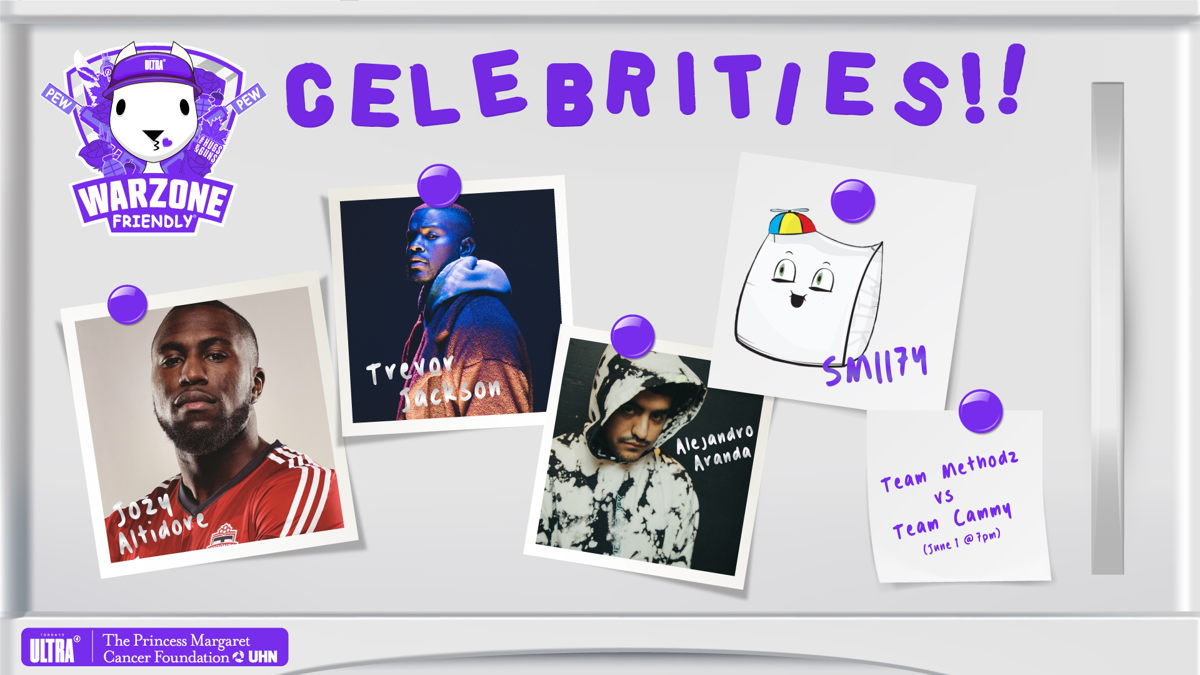 FORMAT
Two teams compete to raise money for PMCF Conquer COVID for Cancer Fund

Team Captains will be Toronto Ultra Players

Teams will compete in as many matches as possible for 90 minutes

Every 'kill' is a point on the team leaderboard, at the end of the broadcast, the team with the most points wins

A pre-show will consist of unique content segments
Toronto Ultra is taking an industry leading position in being the only organization in Canada investing in the 'path to pro' Call of Duty scene. Northern Rivals is a five-part series event throughout 2020. Northern Rivals III, the third in our series, will take place on May 30-31, 2020. Northern Rivals IV will take place on June 25-26, 2020. A total of 335 aspiring pros have signed up to-date.
The tournament is Canada wide (Quebec included), and will include both XBOX and PS4 players. Teams will be competing for a $5,000 (CAD) prize pool. A full broadcast of the Top 8 will occur on day two of the events beginning at 12:00PM (EST).
OAM wants to thank our friends at First Serve Partners (FSP) who have helped secure Trevor Jackson and Alejandro Aranda for this initiative. FSP is a venture capital firm made up of business leaders, pop-culture influencers, and current/former professional athletes. The firm invests across sports, media, entertainment, and consumer, with a focus on esports and gaming. FSP uses their unique perspective, strategic relationships, and experience in engaging emerging generations — millennials and Gen-Zers — to capitalize on what is new and what is next.
---

Paulo Senra Head of Communications and Public Relations, OverActive Media