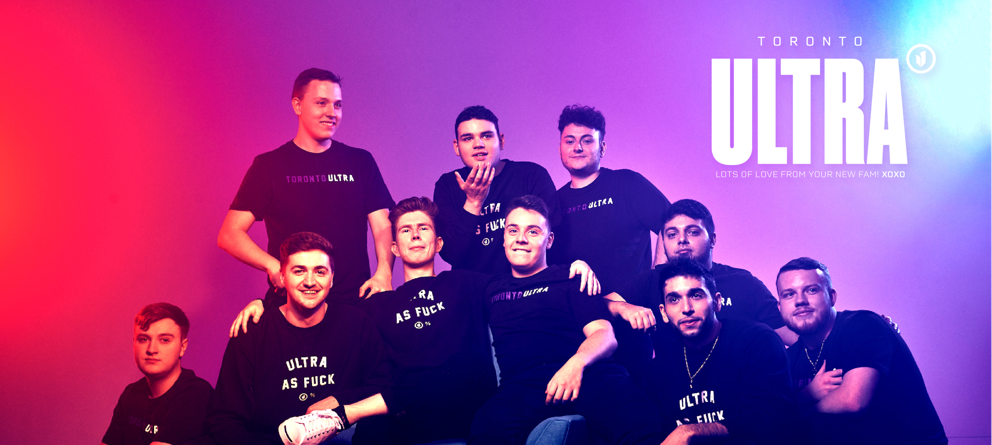 TORONTO ULTRA IS BORN
Canada's newest franchise launched; photo and video release
October 25, 2019 (TORONTO, CANADA) — OverActive Media (OAM), the first global esports organization to own teams in the biggest three franchised leagues unveiled last night in front of 1,500 fans, the visual identity and full roster for its new Call of Duty team, the Toronto ULTRA.
The event was hosted by in-arena Toronto Raptors host, Mark Strong and headlined by Canadian rap superstars, Nav and Zach Zoya.
Media are welcome to use all photo and video assets below.
The Toronto ULTRA brand manifesto video:
The full Toronto ULTRA player announcement video:
Toronto Ultra roster includes:
Today, between 5-8pm, at the Peace Collective flagship store on Ossington Avenue, all 10 Ultra players will attend a fan meet and greet, to celebrate the drop of their new limited merchandize collaboration.
Media are welcome to attend for photo and interview opportunities.
---

Paulo Senra
Head of Communications and Public Relations, OverActive Media