TORONTO ULTRA WEEK LAUNCHES WITH A GLOBAL BRAND AMBASSADOR PARTNERSHIP
Bell, SCUF Gaming, SkipTheDishes, Universal Music Canada come together to deliver unrivalled contests, digital activations, and fan engagement opportunities
JULY 20, 2020 (TORONTO, CANADA) — Canada's only Call of Duty League franchise launches Toronto Ultra Week — presented by Bell, a multi-day fan focused digital celebration. The team also announced today that it has landed a global brand ambassador and content creator deal with one of the top gaming YouTubers in Canada.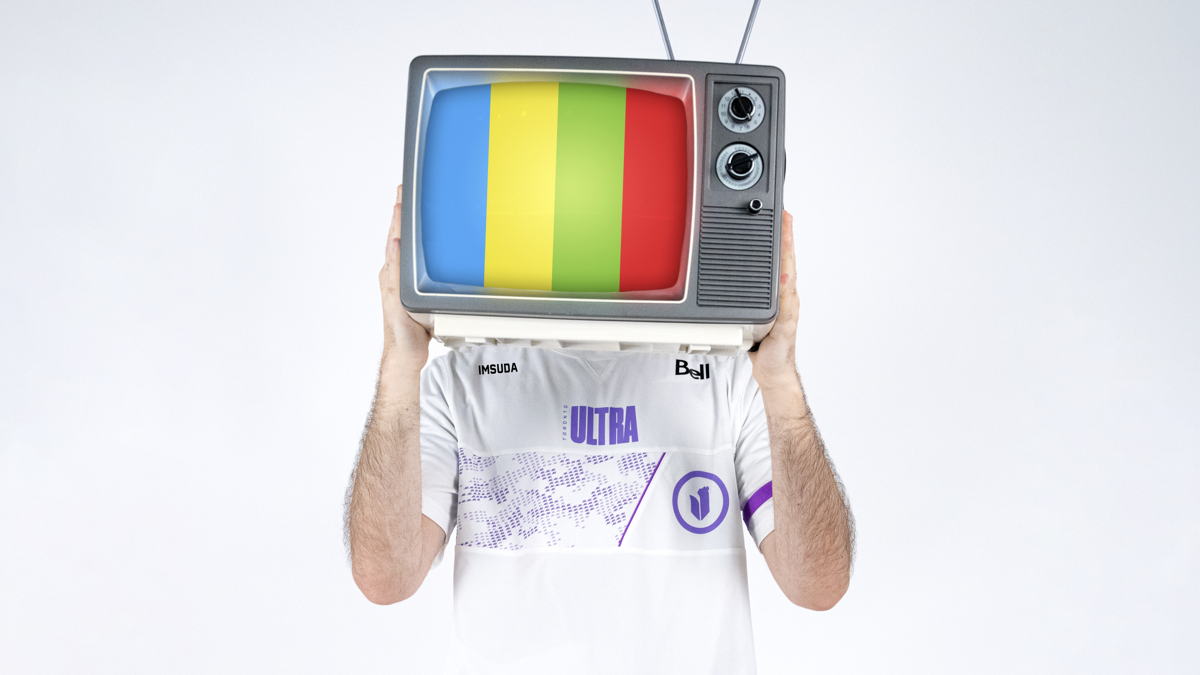 Ontario-native, Alex Suda (Im Suda), brings his audience of closer to two million to the OverActive Media family, and ranks within the Top 5 Call of Duty YouTubers nationally, in both video views and subscribers. The deal, effective immediately, will see the YouTube star deliver a 12-episode series curated for Toronto Ultra's channel, will be a part of social media integrations and will take part in live, in person, fan-centric appearances.
"The 2020 Call of Duty League regular season comes to a close this weekend, and we are proud to be going out in Ultra style! From virtual concerts, to contests, to fan-centric engagements online, we are excited to showcase our players and our partners, and to show off our great city," said Mike Armstrong, VP, Head of Marketing at OverActive Media.  
With the vast majority of Toronto Ultra Week activities scheduled to take place in the coming days, the presenting sponsor, Bell has kicked off the festivities today with a substantial fan giveaway that will last until July 26, 2020.
Toronto Ultra Box Social — presented by SCUF, will take place tonight at 9pm (ET). The first fan-activated warzone private lobby match will see all 10 Ultra players, two coaches and GM involved. Captains will be tasked to invite any two other players of their choosing to team up on their squads and the fourth spot on each team will go to a fan, chosen via contest on Twitter. The top 3 teams will have a $1,000 donation made on their behalf, to a charity of their choosing.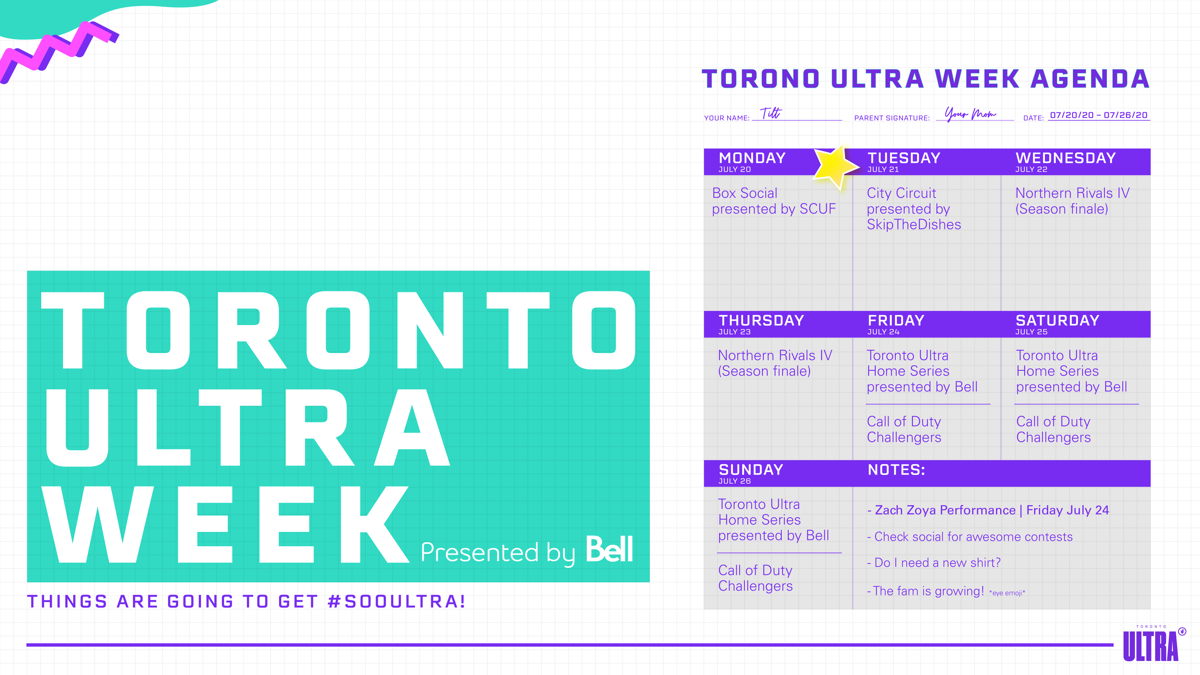 Toronto Ultra City Circuit Qualifier — presented by SkipTheDishes, will commence tomorrow, where a chance for two Canadian amateur players to represent Toronto Ultra on the global stage will be up for grabs. This is an official 2v2 Call of Duty League tournament with a $100,000 (USD) prize pool.
On July 22-23, 2020, Northern Rivals IV, the last path-to-pro tournament this season, hosted by Ultra, will be broadcasted LIVE on the team's YouTube channel. This is the fourth tournament in 2020, and was built to provide an opportunity for Canadian amateurs to get discovered, and achieve notoriety while battling it out for prize money. No other organization is supporting the path-to-pro Call of Duty scene in Canada in this way.
On July 24-26, 2020, the much anticipated Toronto Ultra Home Series Weekend — presented by Bell, will welcome pro-teams as the end of the season and playoff placements begin to heat up. As part of the Home Series Weekend, Universal Music Canada and Zach Zoya will team up to produce a pre-recorded two song musical performance — a virtual concert to be aired as part of Call of Duty League's broadcast. The concert will be an opportunity to introduce an up-and-coming Canadian artist to the global Call of Duty audience, which has recently reached 100,000-plus viewership numbers for official league matches on YouTube.
All matches will be broadcast LIVE on Toronto Ultra and Call of Duty League's YouTube channels, and the full schedule can be viewed here.
"We have built an unforgettable week of online experiences and surprise announcements, and we are excited to deliver all of this to our fans as we close out the end of this regular season," added Armstrong.
---

Paulo Senra Head of Communications and Public Relations, OverActive Media