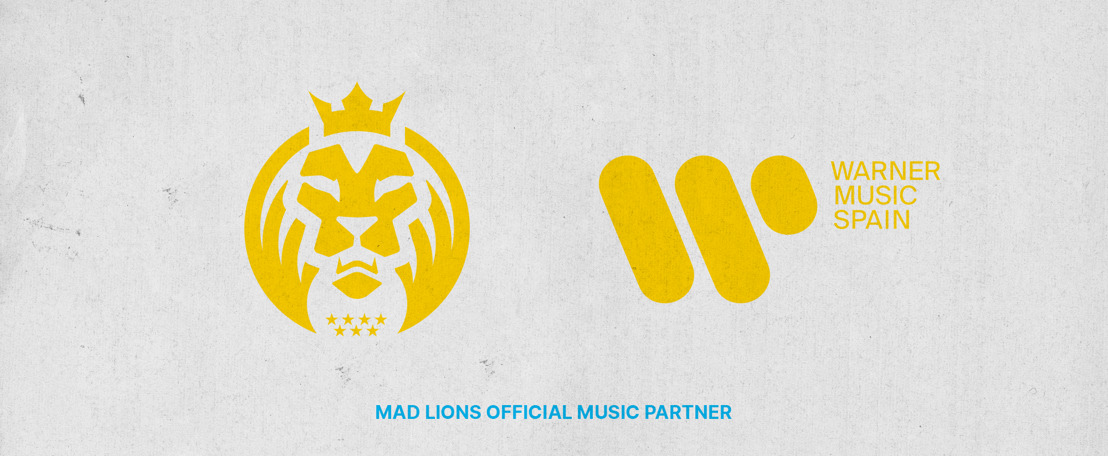 WARNER MUSIC SPAIN Y MAD LIONS ANUNCIAN PARTNERSHIP
26 de Julio, 2021 (MADRID, ESPAÑA)  - OverActive Media Corp. ("OverActive") (TSXV:OAM), ha anunciado que MAD Lions, y Warner Music Spain, que forma parte del sello líder Warner Music Group (NASDAQ: WMG) con artistas como Kidd Keo, Ed Sheeran y Myke Towers, se unen para mejorar la experiencia de los fans de la música, esports y videojuegos.
Se trata del primer acuerdo de este tipo en España, siendo Warner Music Spain pioneros en su apuesta por los esports y el gaming en el país, convirtiéndose en Music Partner de MAD Lions.
Música y videojuegos siempre han ido de la mano, por lo que dentro de la estrategia de ambas marcas está el potenciar esta sinergia de una forma orgánica y relevante.
En el vídeo de anuncio, han participado Flexz (influencer del club) y Flakked (jugador de LOL) como "Doble F", así como sus compañeros de MAD Lions, y los cantantes Dollar Selmouni, Flavio, Soge Culebra y Nil Moliner de Warner Music Spain.
Sergio Méndez (Head of Artist Services & Institutional Relations): "Para Warner Music unirnos a MAD Lions significa nuestra entrada en el territorio de los esports y gaming, donde la música es un elemento dinamizador y será un valor añadido para nuestros artistas, los jugadores y los seguidores de ambos mundos. Estamos encantados de hacerlo de la mano de un equipo profesional como MAD Lions, que está logrando una trayectoria deportiva impecable"
Vegetta777: "Estamos encantados de poder contar con unos compañeros de baile como Warner Music Spain. Para nosotros es un paso lógico en nuestra estrategia como marca. Dar más peso al lifestyle forma parte de nuestra visión y esto es prueba de ello. Este acuerdo nos va a permitir crear contenido y experiencias que van más allá de la competición, ampliando y reforzando la marca MAD Lions".
WillyRex: "Para los creadores, contar con una alianza tan estrecha con el mundo de la música es una ventaja brutal. Cuando entramos en MAD Lions, lo hicimos con el objetivo de ir siempre un paso más allá, que Warner Music Spain confíe en nosotros demuestra que estamos haciendo las cosas bien".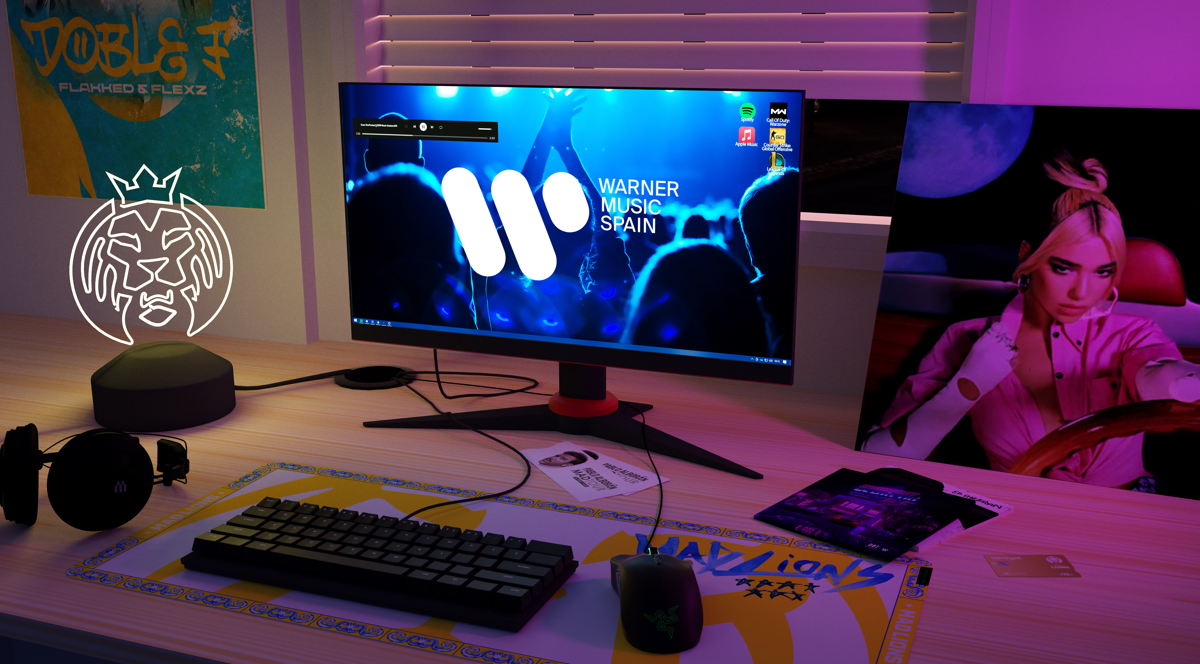 ---
Sobre MAD Lions: MAD Lions nació en 2017 como un club de esports que, con su nombre, (MAD: Madrid; Lions: Leones de la Cibeles) pretende convertirse en un equipo de referencia mundial en Madrid. Casi cuatro años después, se ha convertido en uno de los clubes más relevantes de la industria de los deportes electrónicos en España y en el mundo.
Fundado por Jorge Schnura y Marcos Eguillor, y con Willyrex y Vegetta777 como socios, es un club que compite en League of Legends en LEC, donde son los recientes campeones, y Superliga Orange, además de CS:GO en Flashpoint y otras competiciones tier 1. MAD Lions representa la pasión hispana y se rige por los valores de Passion for Life, Passion for Gaming.
Sobre Warner Music: Warner Music Spain forma parte de Warner Music Group, empresa de contenidos musicales a nivel internacional. Warner Music Spain se dedica a descubrir y desarrollar artistas, así como de la distribución y promoción de los mismos. Además, se especializa en el marketing de su catálogo a través de recopilatorios y reediciones, así como licencias de sincronizaciones para publicidad, cine y televisión