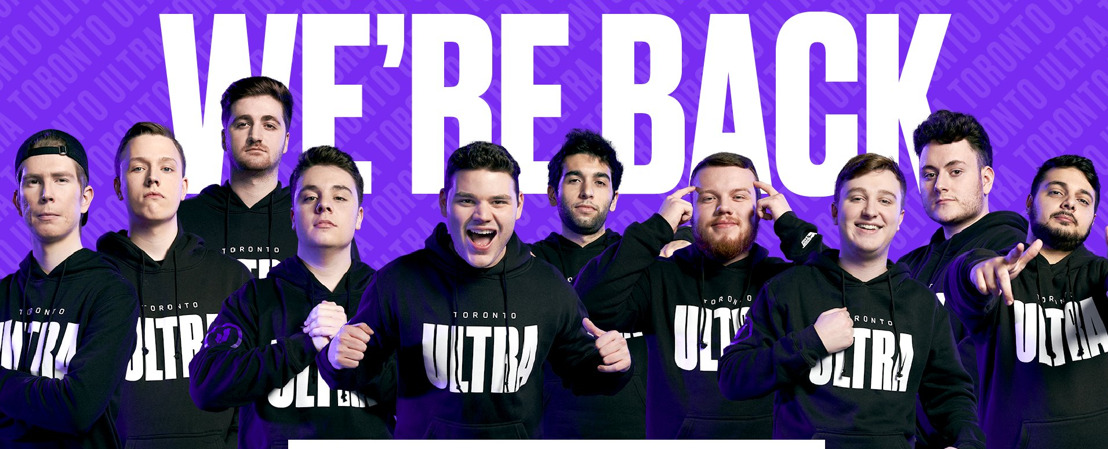 WE'RE BACK: TORONTO ESPORTS FRANCHISES RETURN TO ENTERTAIN THIS WEEKEND
Toronto Ultra face Florida; Toronto Defiant take on Houston
APRIL 10, 2020 (TORONTO, CANADA) — For the first time since late February, both of Toronto's professional esports franchises are competing on the same weekend, as the Call of Duty League (CDL) and Overwatch League (OWL) return to regular season play. All matches can be watched LIVE on the respective league's YouTube channels.
---
WHAT THE LADS HAVE BEEN UP TO THIS SEASON
After a full month off, Toronto Ultra are looking to recapture the hearts of the CDL world as they get back to their scrappy, entertaining brand of play. Ultra currently sit in 10th place, in the 12-team league, but with only 6 matches played. Florida sit in sixth with 10 matches played so far this season.
Here is the newly-released uncensored season recap of the Ultra journey so far.
---
CANON PROVIDES UNPRECEDENTED DEFIANT ACCESS
The Toronto Defiant are coming off impressive back-to-back wins, as they slowly climb the OWL standings, currently sitting in 13th spot in the 20-team league, trying to fight their way toward a first playoff berth in franchise history.
Here is the newly-released Behind The Lens, presented by Canon Canada.
---
Media interested in pre/post match interviews with players and coaches, please reach out with your requests.
BUT FIRST, SOME TUNES
Follow the Toronto Ultra journey on YouTube, Twitter, Instagram and Facebook.
Follow the Toronto Defiant journey on YouTube, Twitter, Instagram and Facebook.

Paulo Senra Head of Communications and Public Relations, OverActive Media