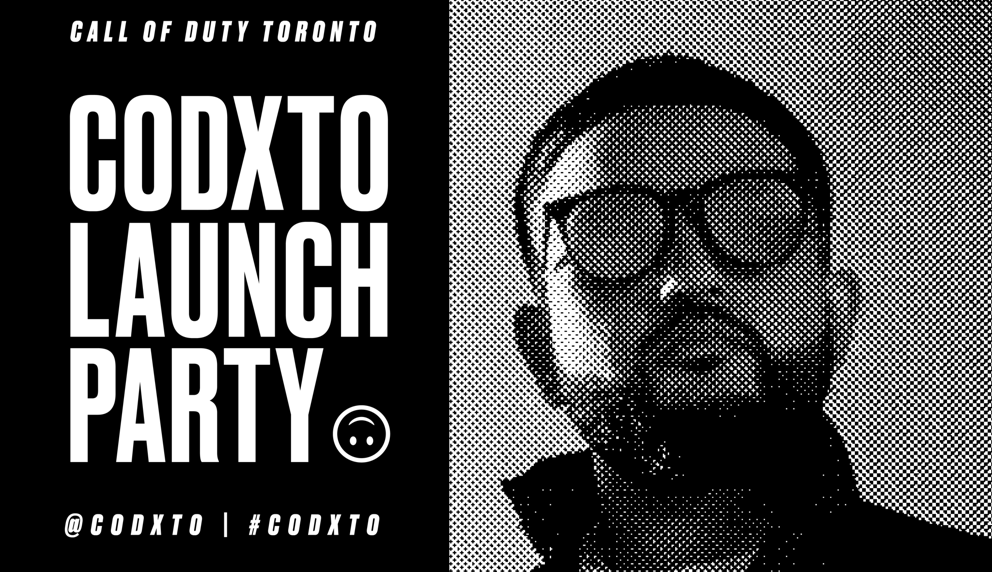 WHAT TO EXPECT AT TORONTO'S CALL OF DUTY FRANCHISE LAUNCH
October 9, 2019 (TORONTO, CANADA) — OverActive Media (OAM), the first global esports entertainment organization to own teams in the three biggest franchised leagues, announced today details for the Call of Duty Toronto franchise brand launch.
After weeks of teasing, fans now know that the launch event will take place on the evening of Thursday, October 24th at Rebel Entertainment Complex. Canadian rapper Zach Zoya will be opening up for Torontonian producer-turned-rapper sensation, Nav. 
Nav has ascended from the days of only a few hundred streams on SoundCloud to 4+ billion global streams, 367 million plays on YouTube and 7 million monthly listeners on Spotify alone. His 2017 album "NAV" is certified gold and his "Bad Habits" album is already certified gold with two platinum singles since its March 2019 debut. His summer anthem "Tap feat. Meek Mill" has been streamed over 20 million times in Canada and he currently has eight platinum singles in Canada. An avid gamer, Nav recently teamed up with TFue at the Fortnite World Cup and won $85,000 for charity.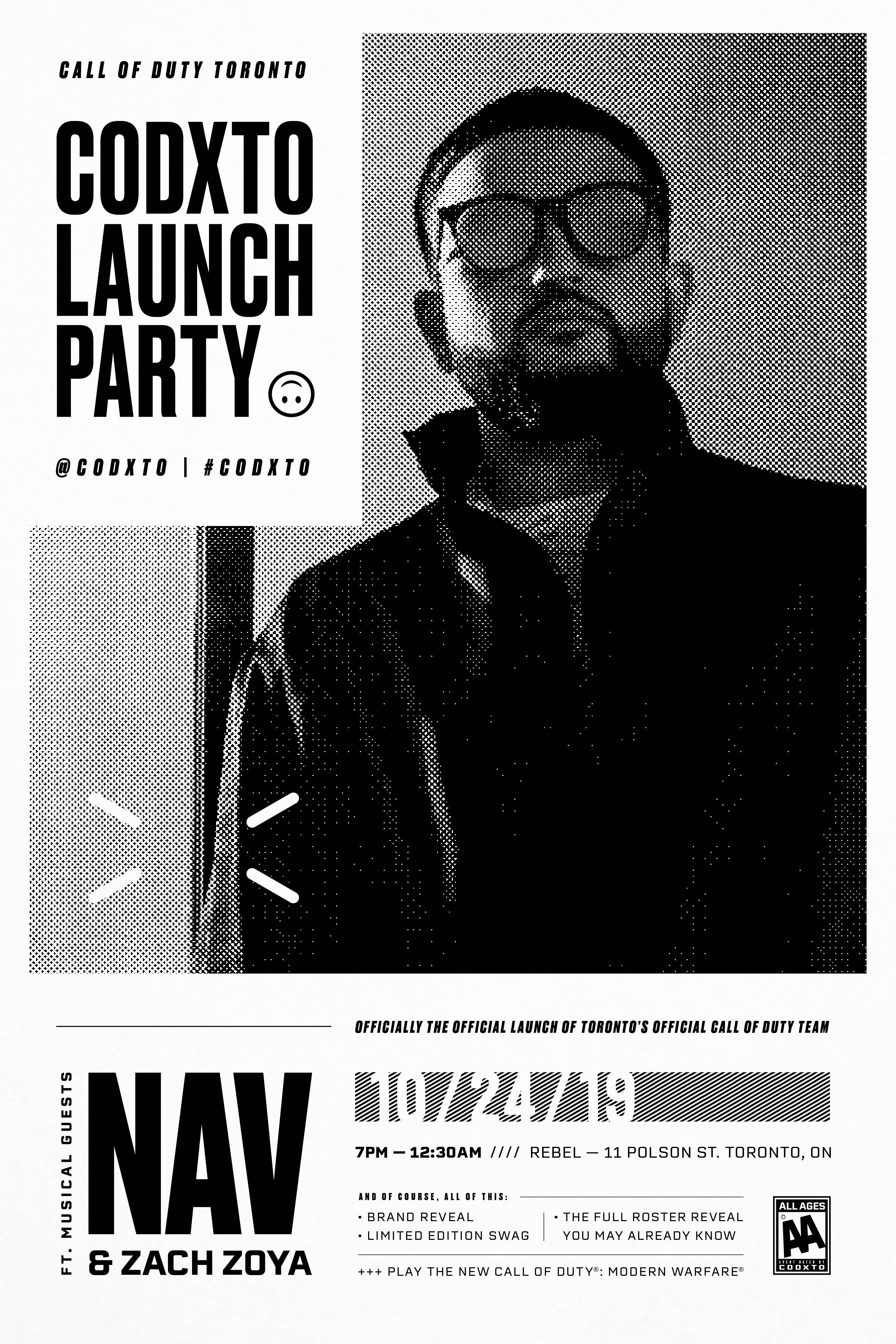 "One year ago, we introduced the Toronto Defiant to the world and now it's time to unveil our Call of Duty Toronto franchise to our fans. Our global organization continues to build the intersection of esports, music, entertainment and sport, and our Call of Duty team and players will be important aspects of this pursuit," said Chris Overholt, President and CEO, OverActive Media.
The brand launch will consist of Toronto's Call of Duty brand reveal. Full team roster will also be announced. Limited edition swag. The new Call of Duty: Modern Warfare game will be available to play before the official global launch the next day.
"We've had a really successful and busy offseason, and our 2020 roster is a talented mix of veteran and breakout players from all over the world," added Dominique Gelineau, General Manager, Call of Duty Toronto. "This team will reflect Canada's cultural diversity, professionalism, and personality — and we're excited to bring them to our new home on October 24th, where we'll introduce them to our Toronto fans and the rest of the world."
There is tremendous excitement for Call of Duty esports in Toronto. According to an exclusive Charlton Insights survey, which was released earlier this week, the Call of Duty title is the most popular game in Ontario with 33% support beating out Fortnite (28%) and FIFA (18%) among Generation Z and Millennials (aged 13-37). There are a total of 12 teams who are competing in the inaugural season of the Call of Duty League. Toronto's Twitter account is the second most-popular channel with already nearly 20,000 followers.
"I want to thank our entire staff for all the amazing work they have done, and together, we are confident that we are bringing another world-leading esports franchise to the city of Toronto in a fun and unique way," added Overholt.
Ticket sales for fans who signed up for first access at codxto.gg go on sale today at 11am (ET). ​ Tickets to the general public will go on sale Friday, October 11th at 11am (ET).
---

Paulo Senra
Head of Communications and Public Relations, OverActive Media